Message from the Director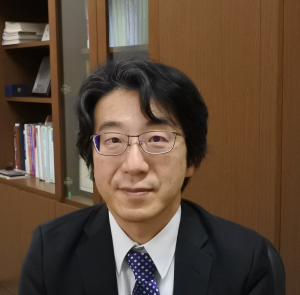 Since its establishment in 2004, Hitotsubashi University School of Law has produced many legal professionals with both advanced specialized knowledge and a broad perspective. The majority of our graduates have passed the national bar examination. Many of our graduates have also further developed their expertise and are now playing leading roles in a variety of fields. This "success" of our law school can be attributed to its good tradition, which has been passed down from its founding staff to their successors in the years since.
 This tradition is to treat the education necessary to pass the bar examination as part and parcel of that necessary to become an excellent jurist subsequently, rather than as something separate from it. The core of the curriculum, the fundamental law subjects, is designed to cultivate both the ability to pass the bar examination and an awareness of the issues necessary to become an outstanding legal practitioner. The basic science of law and adjacent subjects play a supporting role in deepening and enriching the study of the fundamental law subjects. Likewise, the legal practice subjects provide both practical knowledge and the opportunity for students to review and consolidate their knowledge of those fundamental law subjects organically. Other advanced extension courses give students the opportunity to build on their knowledge of the fundamental law subjects to enhance their expertise as legal professionals in a wide variety of fields.
 Embedded in every corner of the curriculum are the three principles of the School of Law's Diploma Policy, namely, familiarity with business law, the acquisition of a broad international perspective, and the cultivation of a rich sense of human rights. These principles are embodied in, among other things, the Business Law Course offered at the Chiyoda Campus, classes taught in English and a variety of international courses, and opportunities to deal with contemporary human rights issues at our Human Rights Clinic. Our students can choose to specialize in any one or a combination of these areas in accordance with their own aspirations.
 From 2023, students will be able to sit the bar examination prior to graduation, and the exit route for law schools will be divided into two, namely, one for students while they are still enrolled and the other for students after they have completed their studies. As for admission to our School of Law, students from accelerated law faculty courses for aspiring legal professionals have become eligible to apply in addition to law faculty graduates, graduates from other faculties, and mature-age students with real-world experience. The needs of law school students are thus becoming more diverse. As our School of Law is medium-sized, there is little distance between students and teaching staff, and it is easy for students to find friends with similar needs and engage in friendly competition with each other. In addition, we are blessed with many alumni who are willing to provide support to current students in the form of guidance in seminars and career counseling. This environment enables students to pursue studies that meet their individual needs.
 We look forward to meeting all of you for whom the philosophy of our School of Law resonates and who aim to become good legal professionals by taking the path we have prepared for you.
Honjo Takeshi
Director, Hitotsubashi University School of Law