HOME>Message from the Director
Message from the Director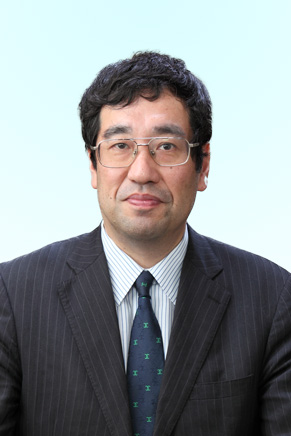 As stated in the Hitotsubashi University Charter of Research and Education, the University aims to nurture visionary specialists, rational reformers, and political and economic leaders who are cultured and civic-minded.In order to nurture legal professionals who are (1) well-versed in corporate legal practice, (2) have a broad international outlook, and (3) are sensitive to human rights issues, Hitotsubashi University School of Law has established a business law course, teaches a variety of international subjects including some taught in English, and has instituted a Human Rights Clinic, while continuing to improve the curriculum and lectures.
 The ultimate goal of the School of Law expressed in our Diploma Policy is, through years of tireless study at the School, to nurture graduates who, as legal professionals, will actively tackle the legal problems in Japanese society, proposing realistic solutions to them – and, in some cases, innovative ideas to break current deadlocks – after sufficiently evaluating the current situation from the perspective of justice based on legal principles.
 The Japanese system for nurturing judicial professionals, including the system of the School of Law, is now being reformed. Responding flexibly to changes in external conditions, Hitotsubashi University School of Law will continue to strive to produce legal professionals who can work successfully in various situations in society. Fortunately, since the establishment of the School of Law some fifteen years ago, its students, graduates, academic staff, and support staff have created a strong tradition of working diligently together with a sense of tension in pursuit of mutual improvement. Hitotsubashi University School of Law welcomes those who desire to flourish amongst like-minded colleagues and further that tradition.
Kazuhiko Yamamoto
Director, Hitotsubashi University School of Law